WG311T
Blurb.

Basic intro


---
Vitals
| | |
| --- | --- |
| Manufacturer | Netgear |
| Model | WG311T |
| Type | |
| External Antenna Jack | |
| Chipset | Atheros AR5213 |
| Power | |
| Recieve Sensitivity | |
| Drivers URL | |
| Available New | Yes. |
| Average Price | $74 AUD |
| Vitals last updated | |
---
Manufacturer Sales Pitch
---
Pictures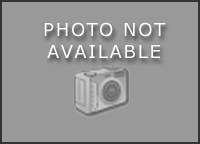 ---
Operating Systems
FreeBSD
As of this writing, the Atheros chipset is the best supported wireless chipset under FreeBSD 6-CURRENT. The card works perfectly with the ath(4) driver.

Linux
Dunno.

Windows
I'm sure it's fine. It comes with a driver CD.


Firmware
---
Misc Notes

Under FreeBSD, you don't need anything outside of the base system. Just "kldload if_ath" and off you go.
---
Version 1 (current) modified Tue, 03 Jul 2007 23:12:22 +1000 by

emikulic

[EditText] [Spelling] [Current] [Raw] [Code] [Diff] [Subscribe] [VersionHistory] [Revert] [Delete] [RecentChanges]